Vicar of the Rector Major
The Vicar General is the first collaborator of the Rector Major in the governance of the Society and has ordinary vicarious power.
He takes the Rector Major's place whenever he is absent or impeded. To him is entrusted particularly the care of religious life and discipline.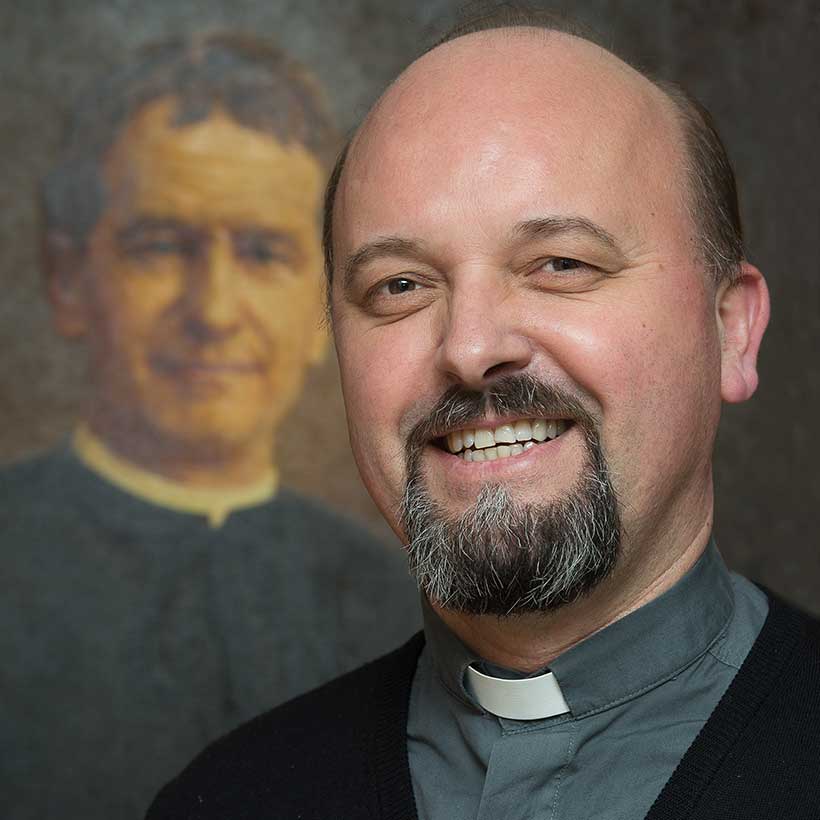 Fr MARTOGLIO Stefano
Vicar of the Rector Major
Formator of Salesian novices at the Salesian house in Pinerolo as "socius" of the novice master from 1994 to 1998.
Youth Ministry Delegate of the Salesian Superior for Piedmont and Valle d'Aosta from 1998 to 2004.
Rector of the St Francis de Sales Salesian Community at Valdocco from 2004 to 2008.
Salesian Provincial of the Piedmont Special Circumscription (ICP) from 31 August 2008 to 17 May 2014.
General Councillor for the Mediterranean Region from 31 March 2014 to March 2020.
Was elected Vicar of the Rector Major at GC28, 12 March 2020.
1st Profession
08-09-1985
Qualifications
Baccalaureate in Philosophy (UPS - Brescia, 1987)
Baccalaureate in Theology (UPS - Turin, 1993)
Degree in Pedagogy specialising in Didactics (Uni. Trieste, 1997)
Previous roles
Provincial Councillor (ICP, 1999 - 2004)
Provincial delegate (ICP VIS, 2004 - 2005)
Provincial (ICP, 2008 - 2014)
Regional Councillor for the Mediterranean (2014 - 2020)
Languages
Italian, Spanish, English