Vicar of the Rector Major
The Vicar General is the first collaborator of the Rector Major in the governance of the Society and has ordinary vicarious power.
He takes the Rector Major's place whenever he is absent or impeded. To him is entrusted particularly the care of religious life and discipline.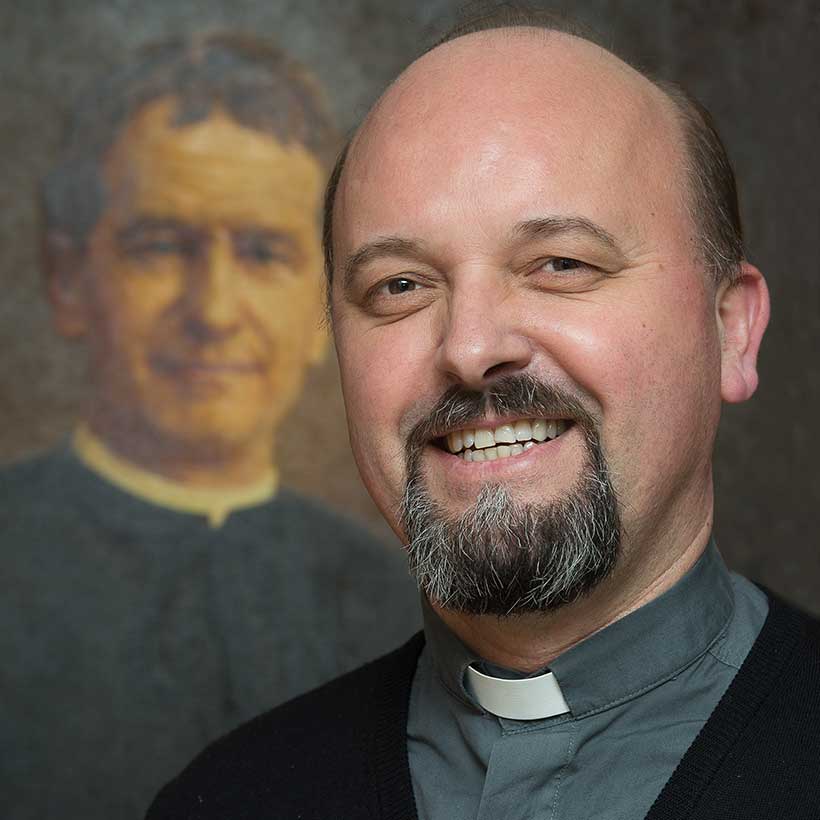 Fr Francesco Cereda
Vicar of the Rector Major
Fr Cereda was in charge of the post-novitiate at Nave, in the province of Brescia, until 1987 when he became Rector of the community and principal of the Parma school. In 1986 he graduated in Mathematics at the State University of Parma. After being a Provincial Councillor for the three-year period 1990-1993, he was appointed Provincial of the Lombardy-Emilian Province in Italy (ILE).
At the end of his mandate, he was entrusted with the role of Superior of the Vice Province of "Mary, seat of Wisdom" at the Salesian Pontifical University until 2002, when he was elected Councillor for Formation during GC25.
He was reconfirmed in the same post by GC26, for which he was also the Moderator.
He was elected Vicar of the Rector Major by GC27.
1st Profession
08-16-1968
Qualifications
Degree in Mathematics (Parma, 1983)
Postgraduate studies in Mathematics (Milan, 1987)
Previous roles
Provincial Councillor (ILE, 1990 - 1993)
Provincial (ILE, 1993 - 1999)
Superior (UPS, 1999 - 2002)
General Councillor for Formation (3. 2002 - 3. 2014)
Vicar of the Rector Major (3. 2014 -)
Languages
Italian, English, Spanish, French, Portuguese
2014