Animation - Letter from Fr Filiberto

Dear Fr Provincial,
Province Delegate for SC:

Greetings from myself and the entire Department during this Easter season. I am sure that the Lord's grace will have filled your life and that of your communities and the young with hope and resurrection experience.
Now let's get down basically to two things. In the first place I invite all Province delegates for SC to carry out your task of animation even more directly by sending this monthly newsletter to formators and confreres in formation. This in itself will help to form a 'Salesian communicator' mindset. The structure from which to view the Salesian Social Communication System (SSCS) of the Congregation: services of animation, formation, information and production which should be developed, according to circumstance and need, in each Province. And so it is up to you to motivate and distribute this newsletter around the province so it can be read, especially by those in initial formation.
My second point is in direct reference to SSCS. At the meeting of the World Advisory Council held in Madrid towards the end of February this year, we noted that SSCS is not as well known or distributed as it could be, but it contains much of value. Therefore my invitation is in the first place to delegates to know and study it well, in order to be able to distribute and apply it. Hopefully by the end of May all delegates will have read and studied it. It is a short, interesting and up-to-date document. This is enough for the moment; in the next Newsletter we will offer a further step. For now it is a case of aligning ourselves with the Congregation by distributing the Newsletter and studying the SSCS booklet which (if you do not have a hard copy) you can always download from SDL in sdb.org.
May your witness to the Risen Lord reach out to all the young inhabitants of the "new playgrounds" through SC.

Affectionately in Don Bosco:

Fr Filiberto González Plasencia sdb
General Councillor for SC
SC General Councillor
Information: ANS opens Press Office for Correspondents


In recent days ANS has opened its Press Office reserved to correspondents and other collaborators. Amongst these the first are Province delegates for SC or other Salesian or lay person officially designated by the provincial as official reference person for information in the province in dealing with ANS; collaborators, instead, are those responsible for information in NGOs, Pastoral and Study Centres, or some other particular role, and directly 'employed' by ANS.
You will find, in the Press Office reserved to the above, the ANS Style Manual, some technical protocols plus a list of correspondents and collaborators; from time to time you will also find topics and editorial guidelines to be followed.


Formation: Region comments on need for disruptive technology protocols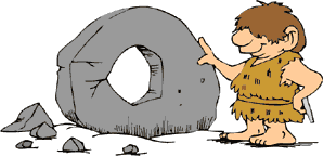 The East Asia-Oceania Region (EAO), at its recent (March) meeting in Seoul, Korea, of SC Delegates with the General Councillor, and the Regional for EAO, Fr Andrew Wong, has expressed the wish that provinces in the region make use of the upcoming Provincial Chapters to include some time to formulate appropriate protocols for certain situations involving the disruptive technology. The Department in Rome, it was recommended, could help with some broad guidelines in this area.
The issue came up as part of a wide-ranging discussion on formation issues, and was considered to be far more than just an initial formation issue. The kinds of areas that could benefit from helpful protocols would be: mobile phone use in context of community, conversation, liturgy; email and dealing effectively with email; principle of basic courtesy in new technology contexts; awareness of how etiquette develops in cultural contexts, but also of what does not alter.
It was thought that the idea could be extended to providing models for reflection for communities on the impact of the digital culture that inevitably surrounds them.
Production: SB as an online production?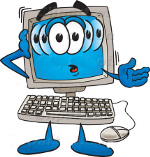 It would be interesting to know, from SC Delegates and/or SB editors, how many online Salesian Bulletins have begun to tackle this task as a true online 'product'. Clearly an online product, given Web 2.0 and the different nature of a medium which is naturally multi-media, will not emulate the paper version.
There will always be a role for an online repository of the paper version of the SB, but beyond this, today's context of social media also means that user-generated content, social networking, peer-to-peer, one-to-many, many-to-many opportunities, some or all of these, will inevitably find a place in an online SB.
An online SB of the kind indicated above will challenge a number of assumptions that form part of today's paper and traditional version. It is hoped that SB Editors, meeting either in Munich or Rome next month, will be able to share their reflections on and their experiences with new media production of this kind.
To see a true SB online version go to www.boletinsalesiano.com.ar