Animation - Letter from Fr Filiberto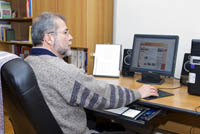 Dear confreres and friends,
We are known as specialists in education, evangelisation and catechesis of the young and popular classes of society. With this in mind I must say that I cannot forget the inspired thought of Pope John Paul II in 1979 when he invited everyone in the Church to prepare themselves for a "New evangelisation, new in its zeal, its expression, its method". Although the message was welcomed by many as a timely inspiration to enter into dialogue with an ever more secularised world others, who felt sure of the omnipresence and moral authority of the Church showed little surprise. Undoubtedly the principle of Incarnation and rapid sociocultural changes gave the Pope every reason.
Within a short time Pope Benedict XVI's message: "The Priest and pastoral ministry in the digital world: new media at the service of the Word" will find its moment (16 May). I see an appropriate continuity between this and John Paul II's invitation. The Pope now, saying that "the principal task of the priest is to proclaim Christ, the Word of God made flesh, and the communication of his saving grace in the Sacraments", invites us to "be present in the world of digital communications as faithful witnesses to the Gospel, exercising their proper role as leaders of communities which increasingly express themselves with the different "voices" provided by the digital marketplace. Priests are thus challenged to proclaim the Gospel by employing the latest generation of audiovisual resources (images, videos, animated features, blogs, websites) which, alongside traditional means, can open up broad new vistas for dialogue, evangelization and catechesis".
We can translate this into Salesian life by taking one of the principles of our RATIO, that formation is ongoing, and if it is not then it does not exist at all, and by accepting the GC26 guidelines for living this way.
Thus I consider that all Salesians, especially perptually professed Salesians, need to nurture, deepen and renew their pastoral zeal by returning to Don Bosco as a secure guide for continuing to follow Christ with burning passion for God and for the young, especially the poorest of them; we have to feel from the core of our being the urgent need to evangelise and the ned for a vocation ministry to the new youth of a culture, playground and era different from our own; we have to enter new frontiers decisively, frontiers where multitudes of young people wait and hope to meet us. We do this by learning their languages and using their technologies. How can we offer the Gospel to young people in the digital continent if we don't change in our zeal, expression, methods of evangelisation?

My prayer and best wishes,

Fr Filiberto González Plasencia sdb
General Councillor for SC
SC General Councillor

Information: Salesians 2011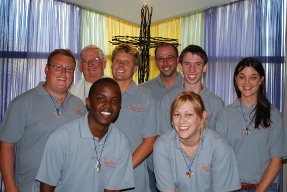 The accompanying photo of young Salesian lay missionaries could well be a candidate for Salesians 2011, but hopefully there will be many photos to choose from. It all depends on the Salesian Regions.
Following the success of Salesians 2010 (only archive copies remain of the 25,000 printed this year), the Rector Major and his Council have approved the production of its successor.
Salesians 2011, as Fr Filiberto recently explained to the Regional Councillors who are being asked to play an active part in producing this year's edition, will be based on the eight Salesian Regions.
In his letter he goes on to talk about an "international, real, positive and lively image of our Congregation that we need to project in these difficult times".
The theme running through it all will be evangelisation, and how we bring the young and the poor to see Jesus in various experiences, works, projects.
Salesians 2011 is not intended to be a magazine for Salesians, but for the thousands, indeed hundreds of thousands of people who are part of the Salesian movement at every level. Hence it is important to ensure that this fine gift (potentially) can be made available to as many as possible this coming year. We begin by urging Communications Delegates and other readers of this Newsletter to play their part, certainly by encouraging their communities to order copies but perhaps also by responding to the inevitable appeal of the Regional Councillor to write articles, offer photos, help with translation.


Formation: Formation 2.0?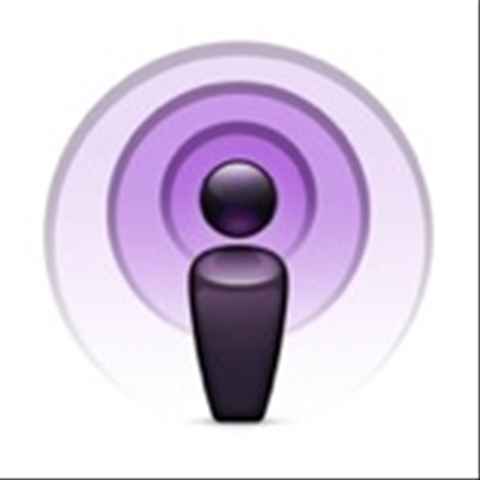 This issue of SSCS News highlights, amongst other things, the world of images and the creativity of some Salesians in this regard (cf. production below). The fondness of today's human being for the visual presents formators with any number of positive and negative challenges.
Our culture (generalised) has shifted from being text-based to image-based, but 'Church culture' for historical reasons is still strongly text-based. This can lead to a significant disconnect in formation. And an extended period of electronic, image-based media, which is the real context for all of us today, means that the brains of younger human beings have been neurologically shaped to forms of logic other than sustained and nuanced logic and reasoning typical of text. There is good and bad in this but one thing must change - the way we form people.
Here are two connected questions to get us thinking:
1. How text-based are our formation courses? Clearly today's context calls for an extra dose of visual material in our courses.
2. Are we fully aware of the question of 'attention'? On the one hand neurologically altered brains are less capable of sustained attention. On the other, human beings require attention to themselves and need to give attention to others no less today than before. How do we best form people for this today? It will not be the same way we did it earlier, yet we can slip into simple communication errors in this regard. Take 'PowerPoint'. We may choose to salve our consciences regarding 'an extra dose of visual material' by relying on a slide show. But it need hardly be observed that PowerPoint slides do not cultivate extended concentration. They move at the presenter's pace and the amount of information on each slide is so meagre that the slide neither requires nor rewards attention and concentration. One cannot argue with a bullet-point! Conclusion? A tool that has grown in popularity in many a classroom is not at all suited to much of what a classroom is about.
Web 2.0 may eventually turn out to be a buzzword with the shelf life of Betamax, but it represents a useful entry point into the landscape that continues to shape the very core of every young candidate to Salesian life. Which of our formation documents has solidly recognised this issue? Or perhaps to put the question another way, what is the issue? Web 2.0 represents some, not all, of the features of the new media landscape that could be altering the brains of young candidates. Consider the following scattered litany: flexible, user-centric, mobile, interactive, unlimited, multi-directional, open-ended, non-linear, empowering, hierarchy-flattening, exhibitionist, upgradeable, progressing, converging, networked, on-demand.
Question: how have our formation processes altered to fit in with this landscape, or do we think that the litany is just buzzwords anyway?
If it takes a village to raise a child, then the global village has already raised generations of them. And they are our 'formandi'.
Or is there another question: Just who is forming who, today?


Production: A world of images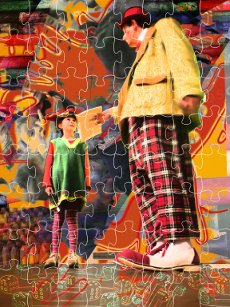 The FOCUS on www.sdb.org for this fortnight offers us the creativity of a young French Salesian, Bro. Benjamin Dewitte. Benjamin's photos, besides being of exceptional quality, are no mere hobby - they have a definite evangelising intent. These are one of the creative approaches that Benjamin uses to lead young people to Jesus. By the way, the ' thumbnail' shown here is one of Ben's photos of ' Papi', another Salesian creative artist well-known and much appreciated, especially in his native France. This thumbnail has further been prepared as a jigsaw puzzle - which was not in fact Benjamín's original intention, however, we believe it is worth the effort.



Thus we have Benjamin, Papi, and let's present Fr Léon Verbeek sdb, from the Theological Institute of St Francis of Sales in Lubumbashi, known as a tireless investigator of Congolese oral history. His studies, illustrtaed now on the website of the Royal Museum of Central Africa under the title 'Les Artes Plastiques modernes à Lubumbashi' are seen as unique. this collection has only just gon online, so be amongst the first to visit it.