Animation - Letter from Fr Filiberto

Dear Confreres,

Health and blessings for you all in the mission of government and animation which God has entrusted you with.
Continuing with the central topic in these letters, I feel certain you are studying and making SSCS known as one of the priorities of your team and for yourself personally. Meanwhile Fr Julian Fox is asking you for your support in putting this aspect of our Communications System into practice (meaning its revision).
On 8th July, the two General Councils (SDB and FMA) met at Castegandolfo. We do this every six months with a view to creating a sense of team work and creating fellowship. As well as the conviviality and moments of prayer shared with the central figure in the Salesian Family, the Rector Major, we have a topic which we study each time. On this occasion, motivated strongly by our respective General Chapters, we reflected on the inseparable unity that exists between evangelisation, education and communication, in the Salesian charism and mission.
For ourselves, from the point of view of Communication, this throws new light on things and invites a change of paradigm in three ways. Firstly, in our way of conceiving and living the mission. This is a true charismatic unity of evangelisation, education and communication. Secondly our way of organising the Departments or Delegates at Congregation and Province level, meaning that we think, collaborate and realiseYouth Ministry, Missions, Social Communication as if they were a single Department or Delegate on behalf of the single mission for the young (cf C. 2-3). And finally, we are aware of the epocal, not just generational, change where our ministry and evangelising has been re-focused by digital culture with its new technologies, languages, ways of relating. Logically it is a paradigm change which in turn becomes an explicit call to us to renew our formation, as Cardinal Claudio Hummes, Prefect for the Congregation for the Clergy signalled when speaking of priesthood in the digital era.
Be assured of a special memento at Mass, that the unity of evangelisation, education and communication may be ever more profound and real for you, your provinces and communities.

Affectionately in Don Bosco:

Fr Filiberto González Plasencia sdb
General Councillor for SC



Information: Human Rights Online


Since the 1st July it has been possible to join an online course on education to Human rights, in three languages (IT, EN, ES) on www.donbosco-humanrights.org
The course is an initiative of VIS (Volontariato Internazionale per lo Sviluppo) in collaboration with the Youth Miinistry Department, following on from the 2008 Rector Major's Strenna on this topic.
The course is addressed to anyone working with children and older youth and with people interested in training (and self-training) in education to and for human rights.
The principal aim is to update knowledge regarding educational techniques in educating to values and human advancement, and education to individual and social responsibility for social justice and solidarity.
The course is divided into eight modules. Each module can be used independently, even if it forms part of the overall project.
As a self-directed course, it is possible to register at any point for a 20 weeks course.
A Forum is available to express questions or offer experiences.
Each module is posted as required, progressively. Evaluation is by means of a monthly test which determines progression to the following module.


Formation: Prenovitiate 'makeover' for Ratio


The Salesian Ratio (aka Ratio Fundamentalis Institutionis et Studiorum) has received an important 'makeover' for the Prenovitiate sector, and one key element has been the introduction of material from the 2006 'Guidelines for Formation of Salesians in Social Communication'. Specifically, as far as Social Communications is concerned, section 6.2.3 has been rewritten (on the 'Intellectual dimension') to strengthen an understanding of the importance of many factors of communications culture today for formation at this initial level of Salesian candidacy.
Hence it becomes important for Salesians involved in initial formation to be more aware of a document that, it has to be said, is not yet well enough known: the document referred to above as Guidelines for the Formation of Salesians in Social Communication. This document, approved in May 2006, was the combined work of the Social Communications and Formation Departments.
It is especially significant that the Ratio, which was revised in 2000, now begins to incorporate a later document, and that the document in question is the one referred to above. One could expect that other parts of the Ratio may receive a similar revision in due course.
For now, the important issue is for formators to be more aware of the 'Guidelines'.

Production: Call goes out to Salesian Publishers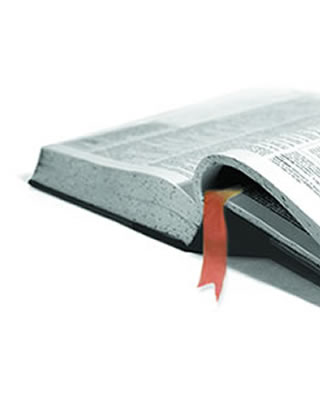 Salesian publishing has been an important aspect of Social Communications from Don Bosco's own time onwards. It has been at the centre of the mission as expressed in terms of education, evangelisation and culture.
But we are now part of a new society and new culture, involving changes in the market and economy that were never contemplated, and which entail a new mentality if we are to combine religious life and business affairs. This presents us with challenges that we can only confront if we work and reflect together in the same Salesian mission and identity.
This is the message that the General Councillor for Social Communications, Fr Filiberto Gonzalez, is putting to Directors of Salesian Publishing enterprises around the world. He has decided to call all of them together to reflect on the challenges and our response to them, something he describes as 'urgent, rather than simply necessary' today.
At this point Fr Filiberto has called for meetings of Directors in this area in Barcelona and Quito in February of next year.

IMPORTANT REMINDER!
Please send in your comments to help with revision of SSCS. They can be addressed to jbfox@sdb.org