WYD RIO 2103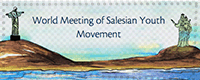 Request from the joint YM and SC Commission at national level in Brazil - Could you please include this banner (and its link to their site at www.mjs.org.br) in your local Salesian websites.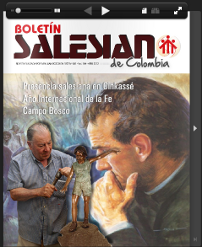 Good readers and friends of the Boletín Salesiano, Colombia
Warm greetings, hope all is going well.
We are letting you know that for this edition, no. 261 of our Boletín, we have decided to publish only online and not in paper, partly because it is end of year with other things happening but also to try out a way of greater coverage and wider circulation amongst past pupils, current ones, parents and the broad Salesian Movement as part of our Family, here and eslewhere in the world.
We would ask you to let us know of other possible beneficiaries or just spread the word to others of your choice. Likewise, we ask you for feed-back and observations which can help us.
The next edition will be printed but also virtual. A thousand thanks for your understanding.
P. Mario Restrepo Botero
Director Boletín Salesiano de Colombia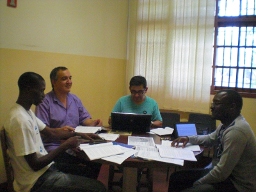 A Comissão de Comunicação Social de Moçambique preparing its SC Province Plan 2013. On 29 and 30 October in the Salesian community at Matola the Provincial Social Communication Commission met. As part of it we have a practical trainee ângelo Nhantumbo from Moamba; Elias Chivale, layman looking after Province projects; Fr Miguel Angel, from Lhanguene and Fr Rogelio Arenal, from Matola and Provincial SC Delegate.
The central topic for the 2 day meeting was early preparation of the Province SC Plan in the light of the SSCS (Salesian System of SC). There was also an opportunity for the Missions Delegate to talk about combined activity with Social Communications...
Rogelio sdb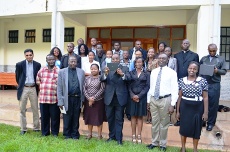 A meeting bringing together Diocesan Communications Coordinators and Catholic affiliated media experts took place at the Don Bosco Youth Educational Centre in Karen. The three day meeting opened on 30th October 2012 and finished on 3rd November 2012. It was officially opened by the Bishop Chairman of the KEC-Commission for Social Communications, Rt. Rev. Martin Kivuva. It was also graced by the Vice Chairman, Rt. Rev. David Kamau.
Sebastian K. sdb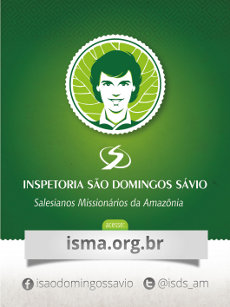 A Inspetoria Salesiana São Domingos Sávio do norte do Brasil lançou no 11/11/2012 o novo portal institucional. O evento ocorreu no dia em que a Inspetoria celebrava a Festa da Comunidade Inspetorial, momento de júbilo, confraternizaçao e alegria pela datas jubilares de salesianos.
Na ocasião, os Salesianos da AmazÔnia e alguns convidados acompanharam o lançamento do novo portal que passa a ser acessado no novo endereço http://isma.org.br
A Inspetoria estava com seu primeiro site no ar desde 2004. Sua navegação era muito limitada e implicava em pouca navegabilidade e interaçao.
O novo formato é multifunctional, interativo e dinâmico. Foi projetado visando explorar os diversos trabalhos que os Salesianos da AmazÔnia desenvolvem, favorecendo uma visão global e unitária do carisma salesiano.
A pedido do Pe. Daniel Cunha (Delegado Inspetorial de Comunicação) o Conselheiro Geral para a Comunicaçao Social, Pe. Filiberto Gonzàlez, enviou uma mensagem de parabenização e incentivo pela nova página institucional destinado aos salesianos e leigos estimulando a urgÊncia da comunicação em tempos digitais. A mensagem pode ser conferida na página da Inspetoria.
Este lançamento marca também a novidade da Identidade visual da Inspetoria que traz como patrono São Domingos Sávio, sendo assim, foi criado pelo designer Felipe Cumaru uma identidade inculturada a partir do rosto do jovem adolescente de modo a aproximar a jovialidade do santo no contexto amazÔnico a partir das cores predominantes da região: o verde.
Espera-se que esta fronteira da comunicação entendida como uma dimensão prioritária do carisma salesiano (C43) esteja à disposição da Família Salesiana para tornar presente o sonho de Dom Bosco na AmazÔnia com um único objetivo: promover o bem aos nossos destinatários - os jovens.
Para contato, informações e sugestões sobre o novo portal favor enviar e-mail para salesianosdaamazonia@gmail.com
Forward to a friend
Know someone who might be interested in this email? Why not forward it to them.
ROME: Pisana-Salesianum, 11-14 April 2013, the SC World Advisory Council (aka Consulta).
ROME: UPS, 3-4 May 2013 Formators and formandi, initial formation Italy for study of World Communications Day Message 2013.
ROME: Pisana-Salesianum, 9-12 May 2012, all SC Delegates Europe.
THAILAND: 21-24 October 2013 all SC Delegates EAO (precise location t.b.a).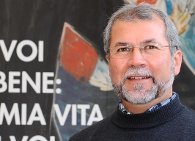 This time I am greeting you from the airport in New Delhi. I am making an animation visit to six of the Indian Provinces, a country with enormous potential for communication from the SSCS perspective. From these visits and from the reality we find in our Congregation, I confirm the need for organisation and planning at province level that always keeps in mind the four areas we all know about and then applies them in a coordinated and decisive fashion: animation, formation, information and production. We must not overlook what lies behind these - passion for God and the salvation of the young and ordinary people, the authenticty of life of the communicator, coordination of sectors involved in the mission. We are not merely communications professionals, we are men and women of God and in the case of the SDB, religious called and sent to a mission as an institution.
Elsewhere, over this time you are aware that we are involved in decisiions affecting the Gerini Foundation and its guarantor, the 'Direzione Generale'. We need to see that we provide both prudent and professional information in this regard. Here again we see the relevance and importance of Institutional communication and the need for communication at Province level. We need to be strong in organisational terms with a Province Press Office and Spokesperson, which are items by no means of casual import but a valid and constant part of a Province communications system. If you need precise information, then maintain direct contact with ANS, since in an institution it is not up to just anyone to provide information to the confreres, the Salesian Family or the media. We need to be truthful, prudent and professional at the same time.
The Provinces in Brazil have set up an appropriate and professional form of communication regarding the upcoming World Youth Day in Rio de Janeiro in 2013. I invite you to use their banner on your websites and promote the WYD logo and official hymn through a link. When it is a matter of the good of the Church and the young we need to give of our best.
I conclude by wishing you well and the promise of my prayer and that of each of the Department members.
In Don Bosco,
Fr Filiberto González, Councillor for SC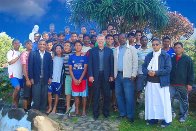 Fr Filiberto has just concluded a lengthy animation visit to a number of Provinces in India. There was no combined meeting of SC Delegates from all India on this occasion due to lack of ability to find a common date -a date will soon be set for such a meeting in 2013. In this newsletter, in the section below indicating upcoming meetings, readers will note that a number of major gatherings of delegates for 2013 have already been listed.
It would be good to indicate here what the overall content of the 2013 meetings will be about (other than dealing with issues particular to each region):
1. Animation: knowledge of the SSCS, animation style, team meetings and meetings with other Salesians, the Province SC plan, teamwork and coordination with other Sectors, national coordination among SC delegates, where this is relevant.
2. Formation, especially to SC each year in the province.
3. Information: includes internal and external. In the Province, information for the local Church, the nation(s) and within the Congregation: ANS, the press office, the Salesian Bulletin. We are interested this time in also including translators in the meeting to look at the all-important task of translation of Salesian and other material.
4. Production, including media, other communications enterpises, coordination, finance, Salesian religious identity, contribution to and possible local production of the Salesians 2014 Magazine (to be prepared in 2013).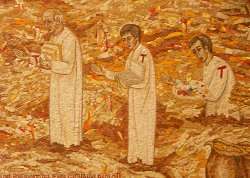 Can we so simply assert an intimate link between theology and communications? Could the Salesian 'gift of the Spirit' exist without this dimension? Is communications yet another subject that has to be taught in our Salesian context, and at what level or levels, specifically? And assuming it has a place in theological studies, where does it fit most appropriately — under Moral theology? Fundamental? Christology? Of course we can point to our Ratio, to the SSCS and other documents for responses to these questions, but they are questions, or at least some of them are, that go much wider than our Salesian context, and we cannot be so sure we have the right answers anyway!
What will follow in coming issues will be an attempt to clarify the issue for ourselves and, if not to answer the questions raised here and others we may have, at least to provide some direction for dialogue. It will offer guidelines for re-orienting certain aspects of formation in the light of some of Marshall Mcluhan's insights or from the emerging discipline called digital humanities. There will be some hints as to how to locate these elements in the formation curriculum. It will recommend especially that we avoid communications being subsumed into some general notion in the Salesian context today, and that it should be given attention and clear direction from those responsible for government and animation in the Congregation.
If the above is sufficient to encourage some thinking and response on the kinds of issues raised above, why not get in touch and let us know?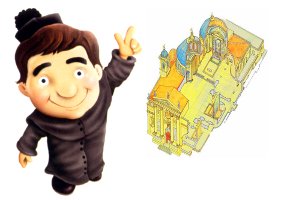 The Congregation's website is about to unveil a new feature to replace the FOCUS format which has presented Salesian provinces and activities over a good number of years. The replacement feature, however, heads in quite a different direction. It will be called 'e-devotion' and is effectively an online invitation to pray.
When we looked not only at our Congregational website, but at just about every other Salesian website around the world for which we have links, one thing became very obvious: we are excellent at providing information, but there is minimal effort to actually engage people in an experience of prayer or evangelisation online! Good lay people have written to us over the years pointing this out - they want to pray with us through our websites but we do not give them the opportunity.
This will take some time to develop properly but we wish to make a start. We will want to invite people from around the Salesian world to help us with this. If you have a website that does precisely what we wish to do, a kind of 'online Salesian chapel' if you wish, please let us know - we have not found too many so far!
If one could make a distinction between 'Religion online' and 'Online Religion' (in other words, the difference between offering all kinds of information about religion but not actually engaging people in religious practice online (this is not a discussion about online sacraments!), then it is the latter we would like to do - invite people to be active in at least one element very dear to Don Bosco which he might have simply termed 'piety' but which these days we like to call prayerfulness.

The site is not ready yet, and right at the moment is only in Italian in broad outline - we hope to have English ready also for 1st December. But you could take a sneek peak at the kind of structure we have in mind and if you have ideas, resources to suggest, get them to us immediately.