Animation - Letter from Fr Filiberto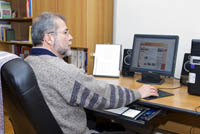 Dear confreres, and friends of SC,
Hopefully my greetings find you in the best of circumstances in community, in family, both you and those who work with you in the communications field.
I have two items of good news. The first is that the Holy Father has chosen the theme for the 25th World Communications Day, 2011: "Truth, proclamation and authenticity of life in the digital era". This news predates the actual Message which will be published on 24 January next, the Feast of St Francis of Sales, Patron of journalists, and our Patron too. On the one hand truth received or discovered carries within it a calling so to speak to be proclaimed, and on the other hand demands authenticty of life of the one who proclaims it. Witnesses to truth in the digital era are required to be better persons, humanly speaking, be better prepared intellectually, and to have profound spiritual experience, to a much greater extent than was the case in the analogue era. This is all a real challenge for our initial and ongoing formation.
The second good news is that the three General Councillors for the mission - meaning Youth Ministry, Missions and Communications - will be meeting together soon with the Regional and Provincials of Interamerica to seek a model or models of teamwork and common effort which will allow for greater coordination of these sectors, in view of the Salesian mission at Congregational and Provincial level, as no. 117 of GC26 asked. We then hope to repeat this experience with the other Regions. I will let you know the results in good time. Meanwhile, I ask you, as well as your prayer, to keep an open mind, heart and action where this paradigm is concerned; we are seeking to highlight the central place of the mission in the Congregation's life, structures and organisation.
Sincerely,

Fr Filiberto González Plasencia sdb
General Councillor for SC
Information: Church 2.0?

by Jesús Colinare (Zenit)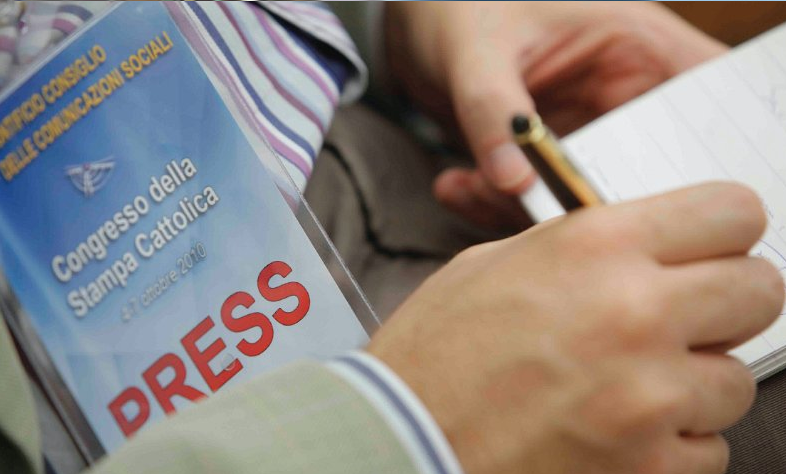 Internet has changed radically over the last 6 years and maybe in the Catholic Press we haven't noticed. Interactiviy, or better, content produced directly by users, has generated services which have had greatest success in this period: Wikipedia, Youtube, Facebook, Twitter. Flicker, Google News... including Open Source as a form of interactivity and community production. However if we take a look at Catholic Church web pages, in general we see how the majority of them look like they did in 2004: non-interactive! Or at least with marginal interactivity. This all seems to indicate that communictors in the Church ahve missed the Web 2.0 train.
1. Web 2.0 and relativism
So what has happened? There is, firstly, an explanation which helps us understand one reasn why interactivity has not penetrated Church communication. The content production model, be they videos,photos or articles, are based on an implicit concept: relativism. If there is no single truth, if what one or other person says is indifferent, and everything is valid, then everything is at the same level.
Applying this interactive, though relative model, takes place via publishing objectives which are proper to each publishing form. The majority of web 2.0 efforts have one aim: a business plan which will repay the trust placed in them by investors. It is a new Internet business model: on the one hand the users, and volunteer effort as well, with content that might often be contradictory, while on the other hand there are the publishers who have now found the machinery to earn more.
It is easy to see how such a model has little to do with the Catholic Church and partly explains why it has repudiated it.
2. An original sin
However this is not the only reason that explains lack of interactivity in so many Catholic interactive services. A number of studies have been carried out, in both the US and France, on the reasons why frequently the web pages of Protestant Denominations achieve greater impact. Those that I have read all come to the same conclusion: Catholics "talk"; Protestants "listen". The original sin of many Catholic communicators is aa widespread one: the bishop, parish priest, Catholic journalist has an "idea", finds the money (maybe a grant from the Church, or a donation) and launches a publication, TV channel, web page... Is this communication? Do Catholics pay any attention to what people are really looking for on the Internet? Before, during and after the launch of an Internet project it is not only essential to "listen to" the audience, but we have to see that the audience can take part. In fact, when we think of interactivity on Catholic websites, what usually comes to mind is a space where the people can send along their ideas to a priest.
This is fine. But we have to ask ourselves as Catholics and people who browse, is it just about questions to a priest? Is this their vocation as Christians in the digital era?
3. Church as communion
If we have seen that the Web 2.0 model carries a margin of risk for being "relative", how then can Catholic communicators adopt the model for interactivity? The question comes down simply to the question of the Church's presence on the Internet. If we can't get over our "original sin", talking much and listening little, evangelisation itself will be seriously circumscribed.
I believe that the interactive model that web pages can follow should be characterised by the model of Church as communion, something Benedict XVI is dedicating his pontificate to. A diocese where the bishop alone has an Internet presence is not fully Church as communion, since the rest of its ministers and charisms are absent. In the daily life of a diocese today, there are also catechists, parish priests, youth groups, deacons. Where are they on the Internet? It would be falling into relativism or just a 'flat' Church, without ministries or charisms, putting everyone on the same level, seeing that everyone does the same thing in the same language. This is not the Church. Internet should reflect the life of the diocese, not be simply a tool of institutional communication from the communications office or diocesan public relations. Authentic interactivity takes place when real life is faithfully reflected in virtual reality.
I t is curious, but the Web 2.0 industry has 'stolen' its communication model from Christian language: community. And community is communion. The Church created communities two thousand years ago. Now, the success of marketing in the Web 2.0 depends on the ability to create "communities" which are then reduced to common interest groups which can sell advertising, specialty products, things which pay best today.
If the Church, communicating by Internet, were to do so as Chruch-as-communion, if its community life was reflected on the web, then it would also be able to create 'community' on the Web. The person browsing its services would become something more evident by coming into contact with a much closer reality of the diocese, a parish, Caritas, the diocesan choir ...
When a Church communicates on the Internet as communion, in community, the reality ceases being virtual and becomes more real, puts the user in touch with the real life of the diocese, parish or community. This is when we achieve greater interactivity, when virtual reality becomes "encounter", which is what, at the end of the day, changes the lives of people.
Formation: Image-identity-style: Salesian corporative communication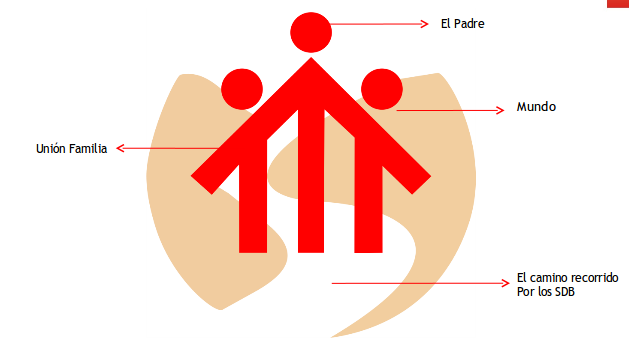 The Medellin Colombia Province (COM) has been questioning itself about its corporative image and identity along the following lines:
1. Institutional – Salesians sdb and lay people need to share the same spirit: it is the mission at the centre, not the works.
2. Marketing externally through a coherent lifestyle, quality offerings which respond to young peoples' needs and the needs of others around them (parents, teachers, families, church, government and non-government groups).
3. Global reality – Given many other organisations wih a similar mission, we need to show how we are different, be competitive and find our place in the minds and hearts of our public. We are not alone.
4. Unified criteria are we known in the cities? Are we known in the country? How?
5. Consistent message which communicates who we are as experts in dealing with the young.
Before: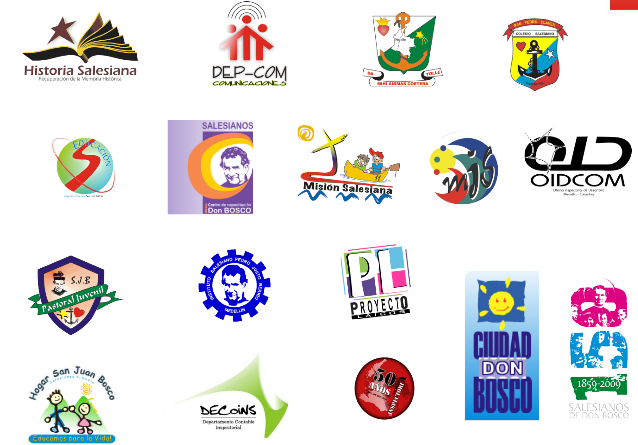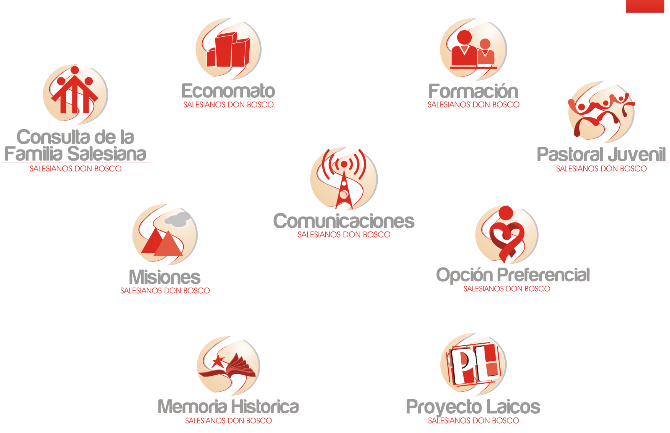 Meanwhile in India:
On 24th September 2010, during the First ever national conference of Don Bosco School Principals of India, under the aegis of All India Don Bosco Educational Society, (AIDBES), Fr. Maria Arokia Kanagam announced the good news that "Don Bosco is a Trade Mark from today".
During the annual meeting of the Provincial Delegates for Education at Guwahati on 11-12th December 2009, it was proposed that we patent "Don Bosco" as trade mark for Salesian Insitutions.
Fr. Charles Maria was entrusted with the responsibility of doing the work. In fact he engaged Mr Hari Subramaniam, Attorney at Law, Patent and Trademark Agent, to do the patenting. He announed at the conference on 24th that he was doing the work free of charge because he appreciates the work of the Christian Missionaries.
Now every Salesian Institution in India can put the letters (TM) after the name Don Bosco School, etc. to make people aware that this is patented and should not be misused.
Those institutions that have already taken the name of Don Bosco have to follow the educational philosophy and methodology of Don Bosco. If they move away from that spirit and bring ill repute to Don Bosco institutions, they can be ordered by a duly consituted court to change their name.
Those Salesian Institutions that do not have the name of Don Bosco, but that of some other saint, can always add the suffix, (A Don Bosco Institition) in order to benefit from our Trade Mark.

Production: SB in Central America - the report

Example of how one might prepare a report on the Salesian Bulletin, thanks to Fr. Heriberto Herera sdb, (herrerah@gmail.com).
Report on Salesian Bulletin CAM
TO SC DELEGATES
If you would like to control your own section of sdb.org, in English, please
contact us