THE HOPE THAT COMES FROM THE CHILD GOD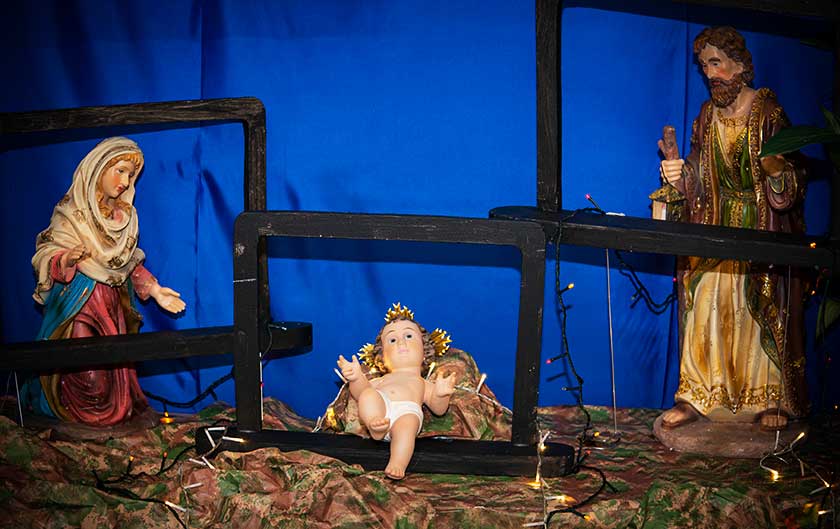 Dear friends!
As I write this Christmas message to you today, 17 December, the WHO is announcing that the number of deaths at worldwide level from Covid - 19 has reached 1, 663, 094.
The death of each individual brings pain, suffering and irreparable loss to families, relatives and friends.
The economic, social and health crisis resulting from this terrible epidemic has profound consequences for our young people, our communities and societies. 
In these difficult times, communication has significantly facilitated our contacts with people, the networking of institutional information by the Congregation, support for our educative and pastoral work and dissemination of the various solidarity-based and charitable work accomplished around the Salesian world.
Communicating love at a time of crisis is a demanding mission. To speak of hope at a time of loss is a responsibility we all have.
Communicating hope and caring for people requires great faith and the deep inner freedom which enables us to wake up each morning with an open heart to love and hands ready to serve others.
From whence comes the source of our love and hope for communicating optimism and solidarity to those to whom we are sent?
We believe that the true hope we bear in our lives comes from: The Child God!
....And the Word became flesh
At Christmas we celebrate the incarnation of God's love in his Son. God comes to communicate his tenderness for all humankind. 
This tenderness is a gift from God that inwardly renews us in whatever situation, and gives meaning to our life and work.
The Son of God is the epiphany of communication, the visible presence of God who came to live among us out of love.
 ...And he lived among us
God sent his Son into the world, born at Bethlehem, in a stable, in humble and poor circumstances, and he brought light and hope to the entire world.
Christmas is the celebration of the encounter between the divine and the human. God never ceases to love us and encounter us in the situation we are living through  and in the challenges we have to face. 
Through Jesus' birth, God enters our human history, in the time and space where we live and communicate.
As Salesians and educators of the young, in each of them we see the incarnation of the beauty of God that is the hope of our dreams and enthusiasm for a better tomorrow.
...And we saw his glory!
In times of suffering, sorrow and loss, faith in the God who becomes flesh and comes to dwell among us  consoles us and calls on us to live love as a vocation and service to others.
The presence of the Child God among us allows divine glory to shine out. This glory is a horizon to which we lift up our eyes and courage, and we strive on as communicators of God's message at all times and in all places and situations.
I wish you all a blessed Christmas and a New Year filled with health and new hopes!
Fr Gildásio Mendes dos Santos
General Councillor for Social Communication
São Paulo, Brazil, 21 December  2020