Cagliero11 and Salesian Missionary Intention - February 2021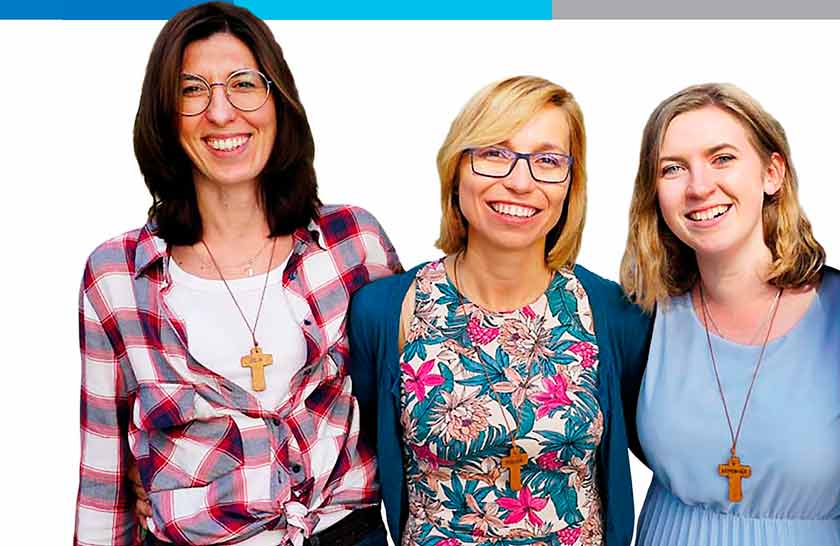 Cagliero11

SALESIAN MISSIONARY INTENTION
IN HE LIGHT OF THE HOLY FATHER'S PRAYER INTENTION
Violence against women
For empathy and love for women in the Czech Republic who have undergone abortion.
We pray for women who are victims of violence, that they may be protected by society and have their sufferings considered and heeded.
---
CAGLIERO11_146, FEBRUARY 2021
Dear confreres and friends,
This year, 2021, we celebrate the centenary of the death of Fr Paolo Albera, second successor of Don Bosco. The Rector Major has declared a Year dedicated to Albera.
Albera, who was called "the little Don Bosco," strikes us for his simplicity and his deep spirituality. A man who spoke and wrote not only in French but also in English, he is well known for his 3 yearlong visits to all the houses in America, and for the fatherly way in which he accompanied the 1,500 plus Salesians who were directly involved in World War I
A happy feast of Don Bosco to you all! May we all become, like Albera, "little Don Boscos."
Fr. Ivo Coelho, SDB
General Councillor for Formation
Fostering human dignity
Today, respect for the human person in his or her uniqueness and fundamental rights is a shared value. For us, this recognition is based not on political reasons but on our faith that proclaims the human person as created in the image of God; and that "through his incarnation the Son of God has united himself in some fashion with every human being" (Gaudium et Spes 22) even if that person is not aware of it. This man is the way for the Church, the way for her daily life and experience (Redemptor Hominis 14).
Therefore, it is in the light of our faith in Christ that we commit ourselves to the defence of the dignity and rights of every human person. Human rights are so fundamental that they can never be denied without endangering the very dignity of the person. This commitment of ours does not consist in working directly on the economic, technical, or political level nor in making a material contribution to development. It consists essentially, rather, in educating consciences and in empowering people to defend their rights and their human dignity.
Don Bosco promoted the dignity of his boys by educating them to be good Christians and honest citizens and by teaching them a trade. He was never afraid to defend their rights by demanding from their employers a labour contract that would guarantee them a fair wage and dignified working conditions.
Hence, living the missionary spirit of Don Bosco today implies our concrete commitment to foster human dignity and defend the rights of the young, the poor and the weak who live on the margins of society such as the homeless, refugees and foreigners, especially those "invisible" because they do not even have the capacity to ask for help.
Questions for Reflection and Sharing
Why do we foster human dignity?
How can we foster the dignity and rights of those who are now entrusted to our care?
Fr. Alfred Maravilla, SDB
General Councillor for the Missions
MAGDA & IWIK: TWO MISSIONARIES BEHIND THE CURTAINS
Girls, working in the media department of a mission office, as you do, do you feel you are missionaries, too?
Magda: I enjoy working for the media in the Salesian Mission Procure. I feel that I belong to the Salesian missionary family and I work in the "back office" of the mission. I do want to make known the good that is happening in the missions.
Iwik: Although I'm not in the missions, I can help them. I do that by writing about the current situation there, the beautiful missionary activities, and the ways to help people there.
What would you say is your specific contribution as young lay women to missionary work?
Magda: A different perspective on the intricacies of the media and communication. I try to transmit messages in a more accessible way; create graphics and texts that are readily absorbed by young people.
Iwik: We are sensitive to the problems of people in mission countries. We can talk about them in a modern language and in a creative way, using the most popular media, creating campaigns and content that reach young people.
What is the most important and precious "thing" you brought home from your experience as a Salesian volunteer?
Magda: The most valuable lesson I learned was to live in the here and now. Gratitude for the past, for the good times and the difficult, and not to worry too much about the future. Surrendering everything to God and being true to Him and to people.
Iwik: It's the relations with the people I met there. Secondly, I saw that missionaries are the closest to the people and their problems. They know the realities of the area where they work. Their help is direct.
Magdalena Torbiczuk (Magda), from Twardogóra, Wroclaw.
She works in the media department of the Missions Centre (SOM) in Warsaw since Sept 2015 as a social media specialist.
She volunteered in Odessa (Ukraine), Jerusalem (Israel), Bethlehem (Palestinian Authority)
Iwona Błędowska (Iwik), from Żyrardów, Warsaw.
Working in the media department for SOM since May 2019 She helps with the formation of missionary volunteers as well.
She volunteered in Mary Mazzarello Technical Secondary School, Gisneyi, Rwanda
Forum
The phenomenon of refugees
The phenomenon of refugees and internally displaced persons (IDPs) is a very topical issue and constitutes a new missionary frontier for us.
In 2019 alone, 79.5 million people were forced to flee their place of origin, among them 26 million refugees, most of whom fled to neighbouring countries, and 45.7 million internally displaced persons. Forty per cent of these are minors. This demands our attention and encourages us, as Salesian Family, to promote the work we carry out in the five continents for this slice of youth who suffer. Being present among them is a priority for us.
Marco Fulgaro, refugees@