The Pope was the object of his fervent and filial love
It was typical of Don Bosco to be both Marian and papal in his style. After the Eucharist and Mary, the Pope was the object of his fervent and filial love. It was no small matter of glory for Don Bosco that he had supported the saintly Pontiff Pius IX, casting a spotlight on him in what were tragic times for the Church, and defending his authority, his rights and his prestige. His enemies knew this well enough and did not hesitate to describe our Saint as the "Garibaldi of the Vatican".
For Don Bosco, a reason for founding his Society was to support papal authority. On his deathbed, the following memorable words to Cardinal Alimonda were like a testament: "Difficult times, Your Eminence..." These have been difficult times for me… But the Pope's authority…the Pope's authority! I said to Bishop Cagliero here what I said to the Holy Father, that the Salesians have as their special purpose to support the Pope's authority wherever they are, wherever they work"
BL. PIUS IX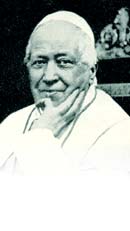 Pius IX, Giovanni Maria Ferretri, was born in Senigallia (Ancona) on 13 May 1792. He was elected Pope on 16 June 1846. He died 7 February 1878 and was beatified on 3 September 2000. St John Bosco had his first audience with Pius IX on 7th March 1954. The Pontiff immediately understood the Saint and, persuaded that his work was willed by God and very needed in those times, encouraged him to set it up as a stable group. He gave him precious advice and Don Bosco overcame many difficulties through this direct advice. He suggested that Don Bosco call his congregation a 'Society', and said that vows were necessary but that they should be simple. He advised simplicity in manner of dress and in practices of piety and ordered Don Bosco to write his memoirs. He gave many signs of his affection and also offered material support. During his pontificate the Salesian Society and its Constitutions were approved, as also the Institute of the Daughters of Mary Help of Christians and the Pious Union of Salesian Cooperators. He reserved the role of protector of the Society to himself.
LEO XIII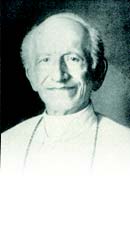 Vincenzo Gioachino Pecci was born in Carpineto (Frosinone) on 2 March 1810. He was elected Pope on 20 February. 1878. He died on 20 July 1903. St John Bosco had his first private audience with Leo XIII on 16 March 1878; the Pontiff agreed to become the first Salesian Cooperator. He always dealt warmly with the Saint, somewhat unusual for this Pope who was rather serious and reserved. It was due to the Pope that in 1884 the Salesian Society was granted all the privileges that the Redemptorists already had but which were usually granted only after many years of deserving work. These privileges, however, were absolutely necessary for Don Bosco's Congregation as it rapidly, even prodigiously took shape. He erected the first Vicariate Apostolic entrusted to the Salesians, nominating the first bishop in the person of Bishop Cagliero (30th October 1883). In the first audience given to Don Rua (1888), he offered his belief that Don Bosco was a saint; he gave much advice to help consolidate the Society.
ST PIUS X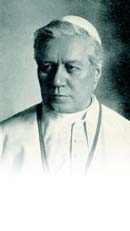 Joseph Sarto was born at Riese (Treviso) on 2 June 1835. He was elected Pope on 4 August 1903. He died on 20 August 1914 and was canonised on 29 May 1954. Not just as Pope, but also as priest, bishop and patriarch, he gave evidence of his good will towards the Salesian Society When he was a Canon, he met with the Founder in Turin on 15 August 1875; he sat at table with the Saint, was enrolled amongst the Salesian Cooperators and left much edified. A few days after he became Pope, he sent Don Rua a letter with a blessing on the Salesian Society. On 23 July 1907 he signed the decree introducing the apostolic process for John Bosco, and on 10 February 1914, did the same for Dominic Savio. In 1903 he promoted Bishop Cagliero as the titular Archbishop of Sebaste and in 1908 nominated him as Apostolic Delegate to Central America. He was the first Salesian Cooperator to be elevated to the honour of the Altars.
BENEDICT XV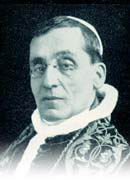 James Della Chiesa was born on 21 November 1854 in Genova. He was elected Pope on 3 September 1914. He died on 22 January 1922. On 6 December 1915 he invested Bishop Cagliero in the purple that would make him the first Salesian Cardinal.






PIUS XI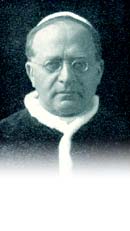 Achille Ratti was born in Desio (Milan) on 31st May 1857. He became Pope on 6 February 1922. He died on 10 February 1939. In Autumn 1883, as a young priest, he went to visit St. John Bosco and his Oratory, where he stayed for two days: he too sat at table with Don Bosco and left full of profound and pleasant memories. That contact he had had with the Saint was always something he spoke about. He put full effort into quickly promoting Don Bosco's Cause, and the Canonisation was established for Easter Sunday 1934, the closing of the Holy Year. He extended the feast to the universal Church. He is rightly called "Don Bosco's Pope". It was due to him that Dominic Savio's Cause overcame what appeared to be insuperable difficulties. On the 9 July he signed the decree of heroic virtue. On 11 May 1936 he proclaimed the heroic virtue of Saint Mary Mazzarello, beatified on 20th November 1938. Other signs of special regard for the Salesian Society were the granting of the precious Indulgence sanctifying work (1922) and the elevation to the Cardinalate of Cardinal Hlond (1927).
PIUS XII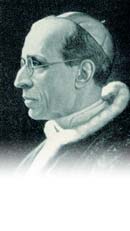 Eugene Pacelli was born in Rome on 2 March 1876. In the brief Conclave of 1-2 March 1939 he was elected Pope. He died on 9 October 1958. He approved the Congregation's decree on Seminaries and Universities of 3 May 1940, which formally erected the Pontifical Salesian Athenaeum (PAS) On 24 June he canonised Saint Mary Mazzarello. He beatified (5 March 1950) and canonised (12 June 1954) St Dominic Savio. He proclaimed the heroic virtue of Don Michael Rua (26 June 1953). He introduced the Cause for beatification of Ceferino Namancurà (10 December 1956), and the Cause for beatification of Dorothy de Chopitea (21 June 1957).




JOHN XXIII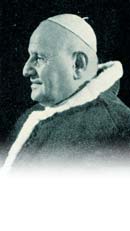 Angelo Giuseppe Roncalli was born in Sotto il Monte (Bergamo) on 25 November 1881. He was elected Pope on 28 October 1958. He called the Second Ecumenical Vatican Council. He died on 3 June 1963. John XXIII was pleased to recall many a time that as a boy he had read Don Bosco's Catholic readings, "first and most effective addition to his religious and social formation"; he also recalled that as a small child, he had learnt of Don Bosco's death from the Salesian Bulletin which always came into their home. He recalled too that the picture of Mary Help of Christians, taken from one of the Salesian Bulletins, hung from the wall near his bed. In Rome he solemnly inaugurated the new Temple of St John Bosco in the Appio district (1950). He chose twelve Salesians to be bishops and Don Bosco's third Cardinal, His Eminence Raul Henriquez Silva.


PAUL VI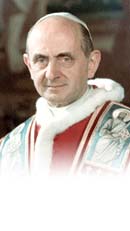 Giovanni Battista Montini, was born on 25 September, 1897. As a priest and later as Archbishop of Milan he had great love for Don Bosco and was a great supporter of Salesian works on behalf of poor youth. He was elected pope on 21 June 1963 and was responsible for steering the Second Vatican Council initiated by his predecessor to its final conclusion. In 1965 Fr. Louis Ricceri was elected the 6th successor of Don Bosco and responded promptly to the Pope's call to renewal in line with the council's teachings by convoking the (Special) 20th General Chapter. In 1972 Pope Paul VI beatified Michael Rua, the second successor of Don Bosco and in 1976 declared Bishop Louis Versiglia and Fr. Callistus Caravario martyrs. He raised the status of the Salesian Pontifical Atheneo into a Pontifical University. A year before his death Fr Egidio Viganò was elected the 7th successor of Don Bosco at the 21st General Chapter at the new Salesian Residence at Via della Pisana in Rome. Pope Paul VI died on 6 August, 1978. His magisteral discourses during the special audiences held at the two general chapters are part of the Salesian legacy.
JOHN PAUL II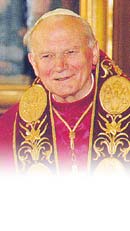 All the important events of the Salesian Society are highlighted by the Blessing and oftentimes by the presence of the Pope, as in the case of the recent celebration of the centenary of Don Bosco's death where Pope John Paul II visited The Becchi, Chieri and Valdocco, declaring: " You know well that the decisive years of my life were spent in a Salesian Parish, the Parish of St. Stanislaus Kostka in Krakow; I lived a time of conversion precisely in the this Salesian Parish environment... and, coming here, in these places where Salesianity was born, I can relive the experience of my encounter with the Salesians, with John Bosco". (From his speech on 2.9.1988).
Documents
2014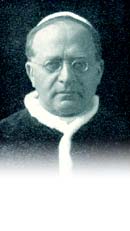 2014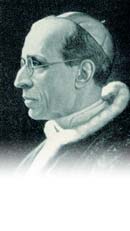 2014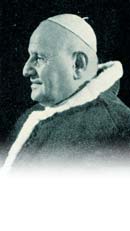 2014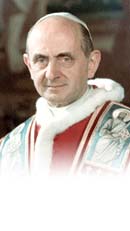 2014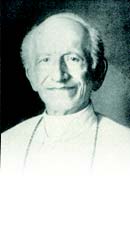 2014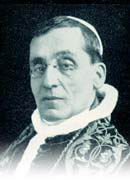 2014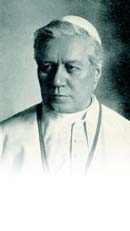 2014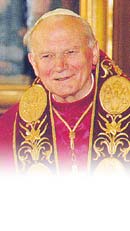 2014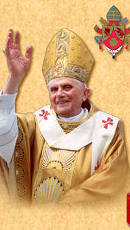 2014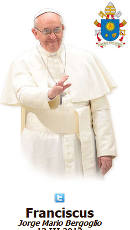 2014