---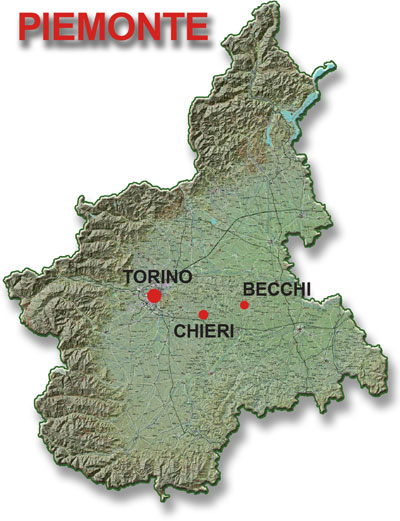 GC26 visits the places of Don Bosco in Piedmont
In his letter of convocation for the 26th General Chapter of the Society of St Francis de Sales, the Rector Major says, succinctly: "It will begin on 24 February 2008 in Turin, the cradle of our charism, where we shall come together to visit the house of our father and discover the roots of his spirit. We shall inaugurate the Chapter with a concelebrated Mass in the Basilica of Mary Help of Christians and a visit to our Salesian holy places, the source of our inspiration and dynamism. We shall then leave for Rome, the seat of the Chapter".
Chapter members travel to Turin, most of them together in buses, on 23rd February. The visit is brief and cannot possibly take in all of the 'places of Don Bosco represented in the images above, but it is highly symbolic and significant nonetheless.
In Don Bosco's footsteps
An actual visual project based 'on Don Bosco's footsteps' is well into the production stage. It is described as follows:
"It is being put together to facilitate an understanding of the life and mission of Don Bosco through a video presentation of the places and the historical context in which he lived.
The video and presentation will be directed especially to the members of the Salesian Family, and 'friends of Don Bosco', who:

will never have the opportunity to actually visit the places where Don Bosco grew up, lived and ministered. A slow, visual panning across these areas will give viewers a more precise idea of these places, of distances and the settings.
have made a brief visit and gathered many facts and mental pictures, but who would not have been able to order these in such a way as to make proper sense of them.
who wish to prepare for a more fruitful visit, with a more secure plan of reference for all those places they will have the chance to see.
Three levels of presentation are being planned:
Basic: a geographical outline which will allow one to select the most relevant places and points of reference.
A deeper geographical outline which will enrich the previous stage through more complete and meaningful details.
A biographical-historical level which will order the previous stages chronologically and be an aid to greater understanding.
---