Next time Android version
STEP BY STEP INSTRUCTIONS
1) In the application, click on SETUP and select the Salesian Proper.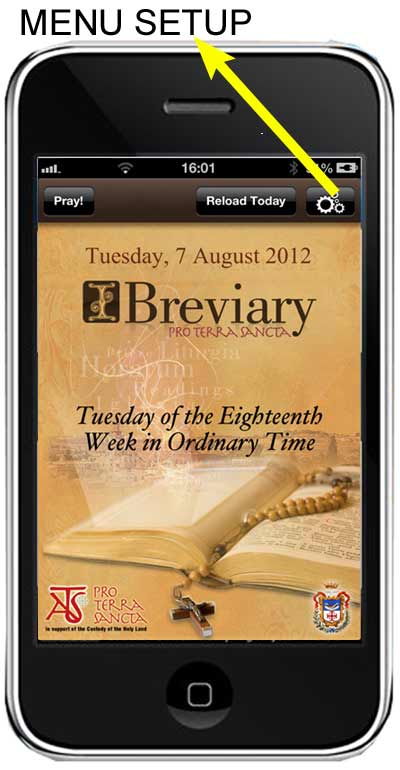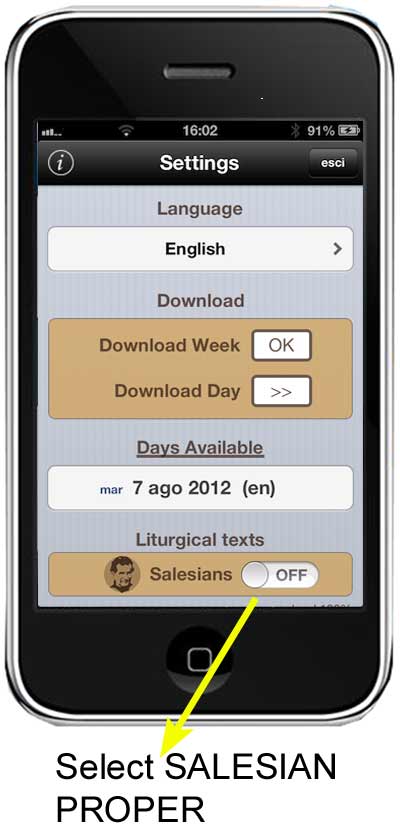 2) The Proper will be selected and you can return to the main menu where you find the logo.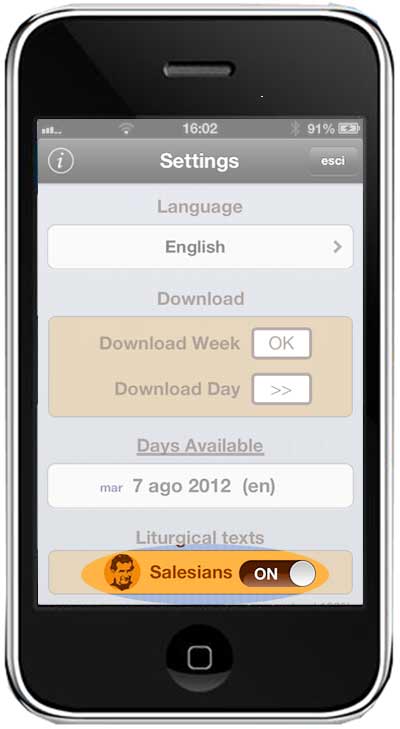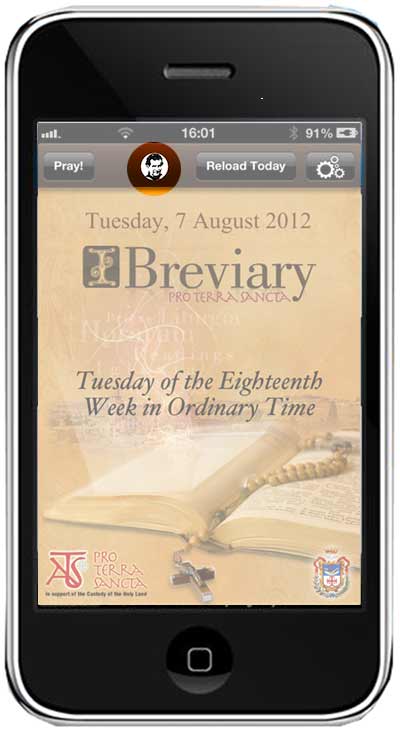 3) Now, when the calendar has a Proper, you will find the Celebration in the Title area (under the iBreviary logo) and texts will be arranged according to the Proper and liturgical norms (depending on whether it is a Memorial or other feast).
4) When the whole week is selected from the setup menu, iBreviary will indicate which texts have a Proper liturgy.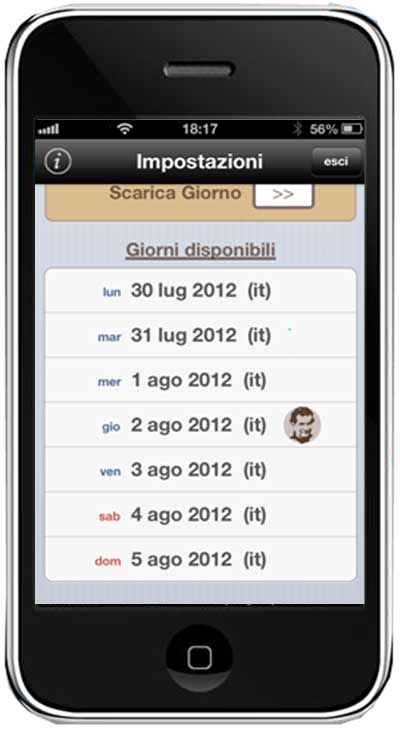 HOW IT WORKS
The complete version of the Salesian liturgical Proper is available in iBreviary versions for
Iphone/iPad as well as the Android platform
Description.
Whoever chooses to use the Salesian Proper can select the PROPER with the appropriate button in the SETUP section of the application;
The Don Bosco Logo will appear in the top bar, showing that the Salesian Proper is active;
When there is a Proper text involved, the Home page of iBreviary will show the Celebration and the Proper liturgical Texts will be available immediately, automatically and transparently.
When several days or the whole week are selected (a feature of iPhone/iPad) a LOGO will show the days for which proper texts are available;
Whoever needs to pray without the use of the Salesian Proper can always deselect the Proper from the setup menu and download the day according to the Roman Rite.
The app is available in English, Italian, French, Spanish, Brazilian Portuguese, Romanian and
German; for now Proper texts are available in Italian, English and French.
Some interesting features
The Breviary texts will be alreadyassembled by the application; no need to move bookmarks around any more as in the paper version, looking for the right pages from the common or the daily psalms: iBreviary will do it all automatically for you;
Ibreviary can be fully personalised from Backoffice: where, for example, in a
a Salesian feast falls on a Sunday or Solemnity for a particular year the system will shift the celebration to another date following the Salesian liturgical Calendar.